The Essential Features That Should Be Included on Your Website
Aug 27
What factors determine a business website's success? Business owners and web designers have been asking this question for many years. The characteristics of a successful website will vary depending on the industry and target audience, so there is no single correct response to this question. However, there are a few fundamental components that every website must have. The most crucial components that you must have on your website to improve your chances of success are covered in this blog post.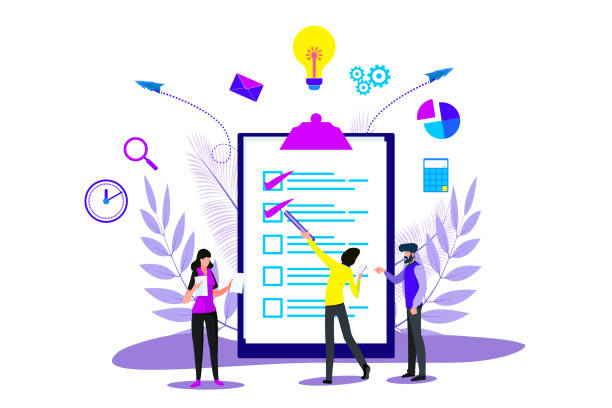 1. Strategic Planning and Design
Design choices made for the best business websites are based on brand strategy. To tell your story and engage your audience in a way that builds credibility and trust, you must strategically use imagery, typography, color, and layout. Additionally, strategic design enables you to visually communicate important brand attributes while reinforcing your positioning, differentiators, and key messages.
At the end of the day, design strategy forces you to innovate with your brand and give users a sophisticated, significant experience. At the end of the day, customers will be more likely to remember your website and company. Additionally, it helps recruit top candidates for jobs in a market where talent is in high demand.
2. Accessibility to All Users
It's crucial to keep in mind that not every user will have the same level of technological know-how or proficiency when designing your website. Your website should be created so that it is simple for anyone to use and navigate. This entails ensuring that your site is accessible to users with disabilities and that it can be viewed on all devices, including mobile phones and tablets.
Making your website user-friendly will increase the likelihood that people will visit it and stay there, which could result in more visitors who could become customers or clients for your company.
3. Blog Postings
Your blog is not the appropriate place to highlight recent hires, project awards, or press releases. Instead, you ought to use your blog to disseminate freely created educational content. Posts should cover the most important design issues for your business' target audiences as well as market trends and other design-related data that your clients and prospects will find helpful for resolving their business problems. By producing educational content, your team can demonstrate their expertise and build a solid reputation as a reliable source for pertinent advice.
You can produce executive guides, whitepapers, webinars, research reports, and other insightful educational materials for your audiences once you've mastered blogging. You can conceal some or all of these "high-value" assets behind a registration form in order to generate leads and grow your email list.
4. A Good SEO Strategy
Search engine optimization (SEO) is the process of enhancing the quantity and quality of traffic that comes from search engines like Google to your website. By optimizing pages for specific keyword opportunities and applying a variety of techniques to raise the domain authority of your website, you can gradually increase your reach and authority.
Applying an SEO strategy will make it simpler for search engines to find your website's service pages and blog posts you write. Additionally, by optimizing your thought leadership content with keywords that your audiences use to search, you can increase the visibility of your expertise to prospects looking for that information.
5. A Brief and Simple URL
You might be anxious to launch a website as soon as possible if your business is new and doesn't yet have one. But make sure to do the necessary research and use caution when selecting a URL for your site. Whatever you decide, make sure it's memorable and keeps in mind your business goals. Several suggestions: .com or.org web addresses should also be used whenever possible. Simple URLs are preferred; they should be simple to remember and type into users' browser address bars. These are more valued as information sources by users and search engines.
6. A Detailed Description of Your Business
The home page of your website is not the place to use creative language to describe your business. Keep your message short and simple. Include a succinct description of your company's activities along with any special selling points or differentiators that you want prospects and clients to be aware of.
If you offer a variety of goods or services, you might think about setting up a separate web page on your website for each one, complete with a distinct URL. This will make it simpler for users to find the information they're looking for as well as for search engines to index your pages.
For visitors to your website to understand what you do and why they should do business with you, a clear description of your company is crucial.
7. Call-to-Actions
What use is your company website if it doesn't have a feature that encourages users to proceed with something? Include call-to-actions (CTAs) that are prominently displayed on your website to entice visitors to subscribe to your email list, request a consultation, or download a white paper or other resources.
Your CTA should have a strong value proposition that speaks to the needs of your target audience and be clear, concise, and specific. Additionally, the CTA should be positioned on the page so that it is simple for visitors to see and click on it.
Final Reflections
Your company is powerfully reflected on your website. In light of this, it's crucial to take the time and effort necessary to make sure that it has all of the required features. You can be sure that your website will be a powerful marketing tool that helps you attract new clients by using the advice provided in this article.
If you're looking to learn more information when it comes the essential features of your website, feel free to check this blog post from Denver Digital Agency: https://denverdigitalagency.com/essential-features-of-a-website-what-to-include-on-your-site/.